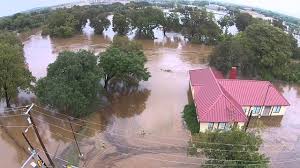 By Ronald S. Gutierrez
Drones, those pilotless remote-controlled aircrafts, have an array of uses including the filming of aerial footage, making it the perfect tool in our arsenal of content creation. While the purposes of use may be expanding, public opinion of drones continues to be narrow.
Historically, the use of drones was limited only to the government. In 1946, after World War II, the term "Drone" was introduced, replacing the term Unmanned aerial vehicles or UAVs. The term drone was chosen from the mindlessly driven existence of drone bees, emphasizing that the crafts themselves had no mind of their own. The motive behind the change in terminology was a public relations tactic meant to sever the negative connotations associated with this type of machinery. While the wordplay may be clever, this strategy wasn't very proactive preparing for the modern age.
The use of drones has changed dramatically. Ranging from invisible tools used to surveil and kill to environmental research equipment allowing filming of otherwise impossible footage.
Currently, law enforcement and simple hobbyists make up the largest user base permitted to fly these air crafts. While use among law enforcement consists primarily of search and rescue missions, the waters become muddy for the rest of us. The Department of Transportation's Federal Aviation Administration (The FAA) has placed a number of restrictions on drone use for several reasons. The two largest arguments made against filming with drones are protecting privacy and ensuring public safety.
So what does all this mean to PR practitioners? It's complicated. The concept is basically still too new and legislation is still up in the air. As of now, there's a restriction in place for those specifically seeking to film content for commercial purposes. In order to bypass this, there is an exemption that gives individuals a certain license to use drones for organizations and potential commercial use. The FAA 333 Exemption has four major requirements:
An aircraft registered with the FAA for small unmanned aircrafts weighing at least 0.55 pounds.

A 333 grant of exemption, which restricts the proximity of using a drone around airports and in densely populated areas.

A Certificate of Waiver of Authorization, which requires the identification of airspace location for one's specified needs.

A pilot with a FAA certificate, with specific exemptions under Section 333 of the United States Code, Title 49, which spells out details concerning the "pilot in command."
The Obama Administration is attempting to pass a proposal that would simplify the rules for flying drones for commercial purposes. These revisions would include:
Doing away with the pilot requirement

Operators would have to take a knowledge test and be vetted by the FAA

They could only be flown during the "day"

Must maintain line of sight

Drone would have to be registered

Can't fly within 500 feet of people
While these proposals may be promising, the public — and certainly the public relations industry — likely won't see any actual action until late 2016 or early 2017. Until then, with the regular practices of respecting privacy, flying at appropriate times and in appropriate places we can turn the tables on censorship. Eventually, the public will recognize drones as basic tools to tell stories just like everything else currently being used. ds
This exciting technology may be great to look and fun to operate. In addition to raising a lot of interest, they are raising a lot of questions, legal and otherwise.
Drones are what all the buzz is about.
STAY TUNED . . . .
This blog will explore how social media messages are strategically timed and planned before and during sporting events.
The digital footprint may deliver communications at superhero speed at all times of the day (or night), but don't forget the importance of face-to-face meetings in your business dealings with clients.
Who's doing what to whom and when? This blog explores the importance of using analytics for assessing the effectiveness of your website and social media platforms.
Don't lose your message on just anyone. Embrace target audiences like close family. In your strategic planning, have you hugged your target today?